Now Open! Register today for the 5th Annual Business Plan Competition
CCBC Students and Alumni compete for a total of $28,500 in start-up funding as they turn their ideas into businesses

ESSEX, MD -- Eligible CCBC students and alumni have the opportunity to compete for thousands of dollars in seed money as they seek to turn their dream of owning their own business into a real venture. Registration to participate in the competition has been extended to Friday, Oct 13.

Participating students are invited to participate in three workshops to help build their business plan:
Strategic Planning Workshop - Essex Campus, BESS 216 - Oct 14, 10 am - noon.

Marketing/Sales Planning Workshop - Catonsville Campus, CLLB 035 - Oct 21, 10 am - noon.

Financial Planning Workshop - Essex Campus, BESS 216 - Oct 28, 10 am - noon.
Round 1 of the Business Plan Competition is Nov. 10 in which an executive summary of the business plan is due. The 12 finalists make their pitch in our "Shark Tank" round to determine the top 6 winners Saturday, Jan 27.
To participate, click the button below. Hurry! Deadline is Oct 6.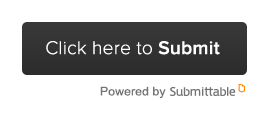 For additional information about the Business Plan Competition GO HERE. For more about the Center for Business Innovation, contact Dennis J. Sullivan, CCBC Center for Business Innovation at 443-840-4395 or dsullivan2@ccbcmd.edu.